How is it mid-December already!? I am sure it is not just me, that feels like this month...if not this whole year is just FLYING by!!
So much for that whole posting every day about my December daily, I always have such great intentions, and the life just gets out of control ;)
So I am happy to say I am still puttering away at my December Daily, but I am seriously WAY behind. Whats new right!?
Here is a look at the layouts so far:
Day 1: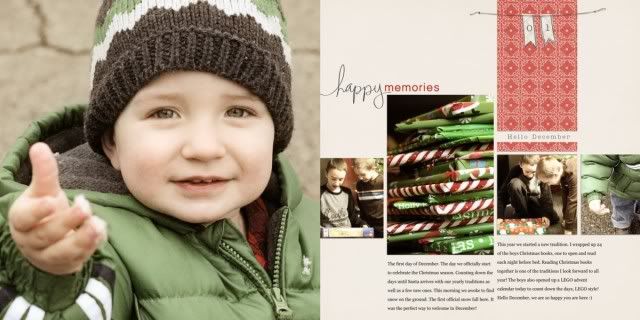 Day 2:
Day 3:
Day 4:
I still struggle with the fact that I need to keep this a simple project. Just a few photos and words, gotta remember that and go play catch up, right now...:)