Today I spent the day with my 3 lovies :)
I also wanted to share a fun little project I did this week,
thanks to this blog post by Ali Edwards
.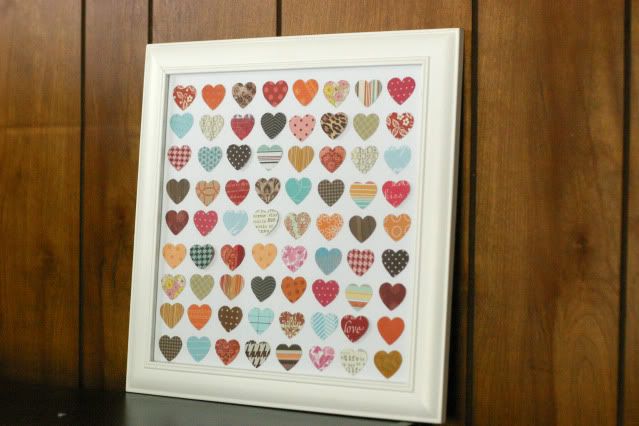 As soon as I saw it I knew I had to make one for the house! I unfortunately do not have a heart punch...so I traced an American Crafts chipboard heart onto scraps of paper and hand cut each heart out! ha ha. Even having to do that, it was a simple project, and I just love the way it brightens the living room up!!
Hope everyone had a great day, full of love :)