Sharing a little love here today, with my photo(s) of the day!!
Since I had the flu for Valentines day this year I never got to take photos of the boys, which I try to do every year. This year I had picked up some heart suckers from Target and thought they would be a fun way to bribe the boys into sitting for photos ;)
So today was the day, the sun was out and I finally had my camera working again!
Of course it never turns out like you planned....sigh...here are the outtakes: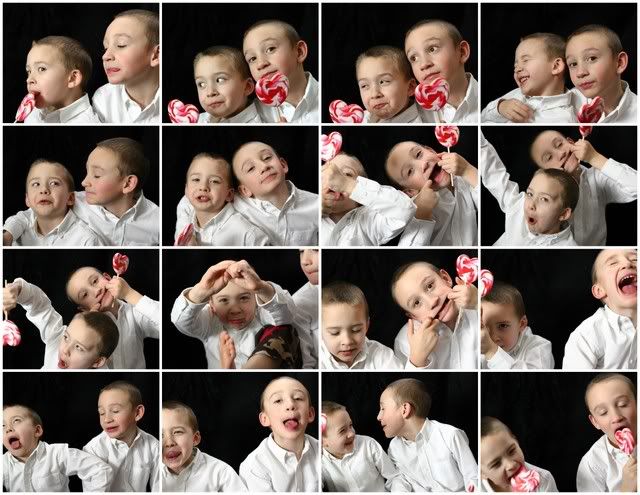 and of course the few good ones I managed to capture: